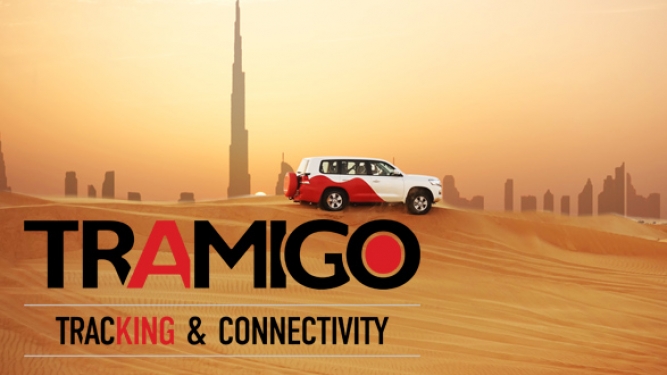 The Demand of vehicle tracking system is increasing day by day as Increasing Car Theft so as Vehicle Monitoring becomes one of the most challenging problem face by our modern society & Business Organizations. We have introduced GPRS Technology which has an automatic updating facility. We propose a client / Server based solution for transferring the required information. The Vehicle Tracking System Allows a User to Monitor position of multiple vehicles so as Fleets and disable them remotely in case of Theft. Tracking Device also Helps to monitor Behaviour of Driver & most Important Fuel Consumption of Vehicle Which can Reduce Maintenance cost and which can increase outcome of the Vehicle
TROPAS SECURITY & TECHNOLOGIES is having Dedicated 24/7, 365 Days LIVE running Control room which assist in continuous monitoring of Vehicle via on Board Duel Tracking Device with Fully integrated GPS & GPRS Technologies. Should a vehicle deviate from the pre-programmed route, the control room Is immediately notified.
TROPAS SECURITY & TECHNOLOGIES is Authorised Distributor of "TRAMIGO" tracking Devices. We Welcome You for More Information and Price Quote. More information on Tramigo Products is available on https://tramigo.com/tz-en/
EXPLORE TRAMIGO

PRODUCT RANGE
CHOOSE FROM VEHICLE TRACKING AND FLEET MANAGEMENT HARDWARE, ACCESSORIES, CONNECTIVITY AND SOFTWARE
Manage your fleet and protect your data and assets with the best components in the business.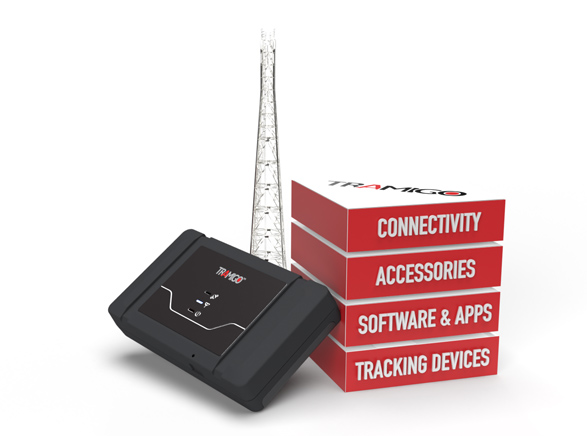 TRACKING DEVICES
Track anything from motorbikes to heavy trucks to valuable assets. Hardwired or Plug-and-Play.

SOFTWARE AND APPS
Easy user interfaces and mobile apps, cloud convenience and full control and privacy via self-hosted server software.

ACCESSORIES
Wide range of accessories from secure immobilization, driver-ID to advanced fuel management.

CONNECTIVITY
Multi-network connectivity from IoT and Fleet SIM cards to tracking devices with built-in eSIM connectivity
Tramigo vehicle tracking and fleet management solutions can be reliably operated in the world's toughest environments even without internet coverage. We offer the latest technology in the tracking industry from global embedded connectivity to plug and play tracking solutions operated even in LTE and 5G networks.
TRACKING HARDWARE OPTIMIZED FOR USABILITY, RELIABLITY AND PERFORMANCE

EXPLORE TRAMIGO TRACKING DEVICES

Decide on the right tools for the job


GPS TRACKING DEVICES TO TRACK ANYTHING FROM HEAVY VEHICLES TO PRIVATE CARS AND OTHER ASSETS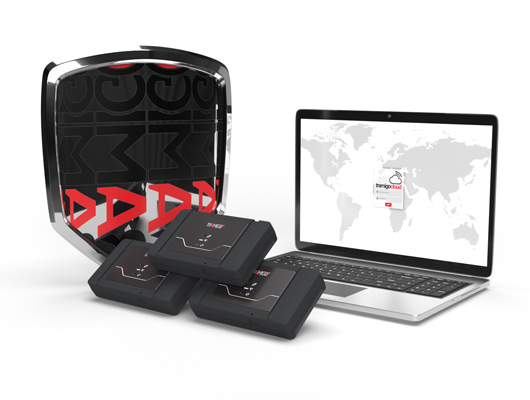 Secure Tracking
Permanently installed tracking devices, powered by the vehicle's own battery (voltage range 6V to 37V and beyond). Typically covertly installed with a large back-up battery.

Military grade T23 FLEET SECURITY is designed for 24V heavy trucks and equipment covering the most demanding mission critical fleet management requirements. Compatible with Tramigo Fleet SIM or local SIM.

Tramigo T24 TRACK ESIM offers complete vehicle tracking with advanced security features such as immobilization for 12V cars and light vehicles. T24 Track eSIM solution includes Tramigo app or Cloud service with global connectivity.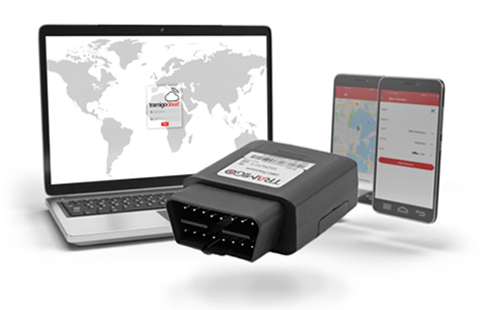 Plug & Play Tracking
Tramigo OBD Premium is an all‐in‐one Plug and Play tracking device with both vehicle tracking and diagnostics features.

Connects directly to your vehicle's OBD port. Pair it with your TramigoApp or TramigoCloud and you are ready to start tracking every time your vehicle is on. Tramigo OBD premium includes an internal battery that will continue to transmit location for approximately 20 minutes even if the device is disconnected by someone.

This compact device provides users with not only tracking and diagnostics data but also the ability to reset unwanted DTC error codes as well as configure a range of alarms. Tramigo OBD Premium is CATM1 ready.

VIEW THE TRAMIGO OBD PREMIUM HERE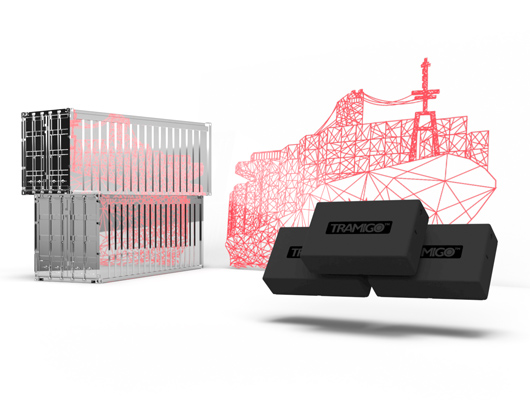 Asset Tracking
Equipped with long lasting rechargeable batteries, Tramigo asset tracking devices are suitable to track and protect any valuable asset, vehicle or equipment where no installation is possible or wanted. Depending on your preferred settings battery life can typically be anything from 3 months to up to 1 year.

Tramigo's CAT-M1 devices are 5G ready and equipped with Global embedded connectivity to ensure you always find your asset, as long as it stays on planet Earth.

Durable and compact (87x51x30mm), Tramigo asset tracking is perfect for valuable assets, tools and boats, as well as any kind of leisure equipment such as golf carts, ATVs, trailers and yachts.
SELECT CLOUD BASED CONVENIENCE OR THE FULL CONTROL AND PRIVACY OF A SELF HOSTED SOLUTION
EXPLORE TRAMIGO SOFTWARE SOLUTIONS

Select the right software option


SOFTWARE SOLUTIONS BASED ON YOUR FLEET SIZE, USER INTERFACE PREFERENCES AND SECURITY REQUIREMENTS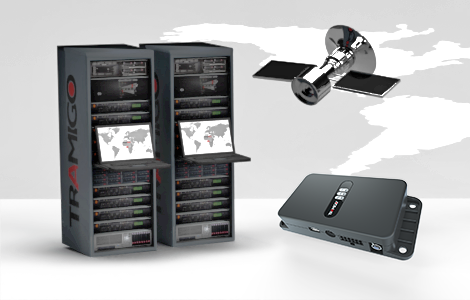 Cloud hosted solutions
Fleet management SaaS solutions for large or medium sized fleets. Cloud based solutions enable companies to remain focused on their business thanks to the easy set-up and scalability, automatic software updates and no maintenance requirements.

Tramigo cloud is our latest enterprise fleet management SaaS solution designed for business requirements and network conditions prevalent in the emerging markets.

M1 Fleet Pro is Tramigo's SaaS solution with a feature set developed to be compatible with stricter regulatory compliance requirements.

GO TO CLOUD HOSTED SOLUTIONS PAGE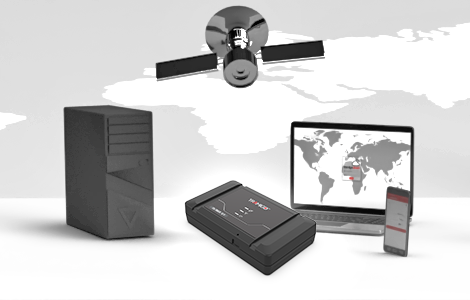 Private solutions
When your operational requirements dictate that your fleet management software must be hosted on a privately owned server. Tramigo private solutions offline tracking capabilities are designed to deliver mission critical reliability.

Software chosen by governments, military customers and companies requiring full control over privacy and operational security.

Our M1 Fleet Enterprise is designed to enable enterprise level vehicle tracking and fleet management in a privately hosted environment.

M1 Move is an Android compatible mobile application to real time when there is no internet.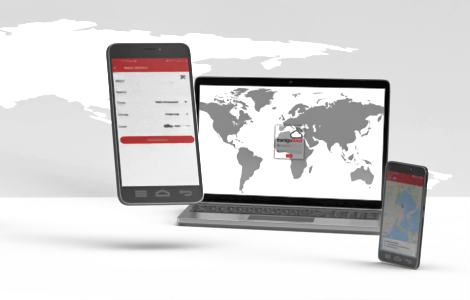 Consumers and SME fleets
A convenient Pay-As-You-Go tracking solution for private vehicle and SME fleets. Designed to be compatible with Tramigo's latest hardware options.

Set up and configure your tracking solution ready-to-go in minutes.

Get started:
Download the IOS and Android compatible mobile application to your phone
Pair your device with the vehicle where an existing Tramigo tracking device is installed
Track your vehicle and manage your fleet directly from your mobile phone
CUSTOMIZE TRACKING SOLUTIONS WITH WIDE RANGE OF ACCESSORIES

EXPLORE TRAMIGO ORIGINAL ACCESSORIES

Choose accessories to add features


RANGE OF ACCESSORIES TO ADD FEATURES AND CUSTOMIZE YOUR TRACKING OR FLEET MANAGEMENT SOLUTION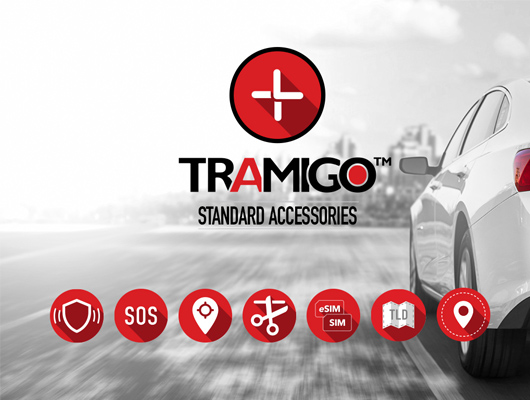 Standard accessories
Tramigo standard accessories can be used with digital IO connectors and are designed to enable you to customize your tracking solution.Tramigo standard accessories are compattible with the T24 eSIM series and T23 Fleet Security Pro tracking devices devices.

The standard accessories include e.g. SOS Button, Power Cable, Back-up Battery, 12V-24V Immobilizers among others.

Read more about TRAMIGO STANDARD ACESSORIES.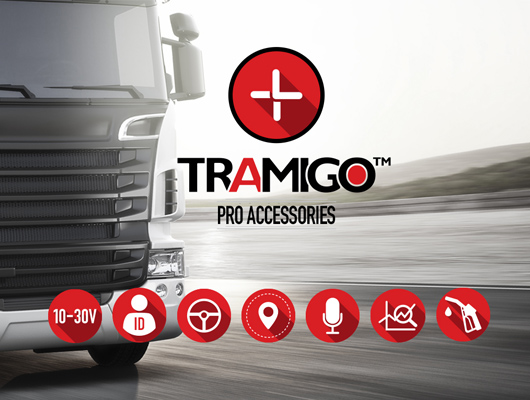 Pro accessories
Our Pro Accessories are designed for the customization of advanced fleet management solutions and can be used with T23 Fleet Security Pro devices.

Tramigo has selected the most popular Pro Accessories and further enhanced the designs to meet the Mission Critical requirements that many of our customers operate. Pro Accessories are designed to be used with Analog and 1-wire IO ports or utilizing the audio port in T23 Fleet Security Pro devices.

The Pro Accessories Series includes rugged designed Driver-ID "Lagos-Button", Speed Buzzer, Handsfree Kit with limited calling via T23 Fleet Security Pro device, Covert Microphone for Remote Listening, Door Sensors, Temperature Sensors and Fuel Probes for real-time fuel monitoring both for trucks and stationary tanks.

Read more about TRAMIGO PRO ACCESSORIES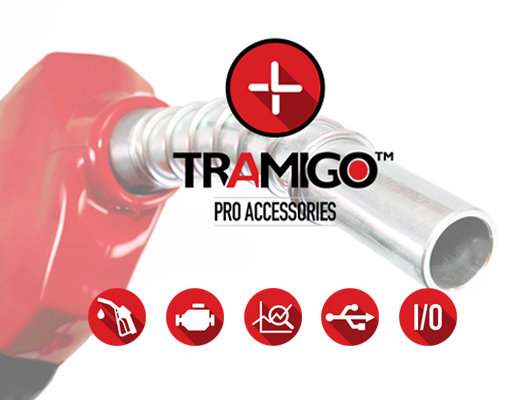 Fuel management options
Tramigo offers multiple options to monitor fuel consumption, theft alarms, fuel statistics management and OBD tracking based fuel diagnostics. Our fuel monitoring options range from software features to optional hardware accessories that provide additional features.

An entry level option available without any additional accessories is to compare drivers efficiency and fuel consumption differences. More advanced options include highly accurate real-time fuel data as well as theft and misuse alarms customizeable to any size of tanks or different liquids.

Read more about TRAMIGO FUEL MANAGEMENT OPTIONS.
SELECT THE BEST FIT FOR YOUR CONNECTIVITY NEEDS

EXPLORE TRAMIGO CONNECTIVTY

Multinetwork connectivity


ENSURE SMOOTH OPERATIONS ACROSS COUNTRY BORDERS AND BETWEEN CELLULAR NETWORKS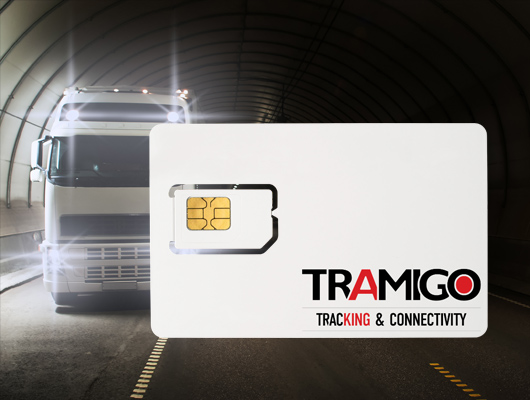 Tramigo Fleet SIM
Global multi-network SIM cards optimized for cross-border tracking and fleet management, designed to be used with Tramigo tracking devices from private vehicles to large fleets.

Tramigo Fleet SIM has been designed to offer seamless cross-border connectivity with affordable prices in the toughest emerging markets in the world.

Tramigo SIM works in 2G, 3G ,4G, 5G and CAT-M1 networks.

READ MORE ABOUT TRAMIGO FLEET SIM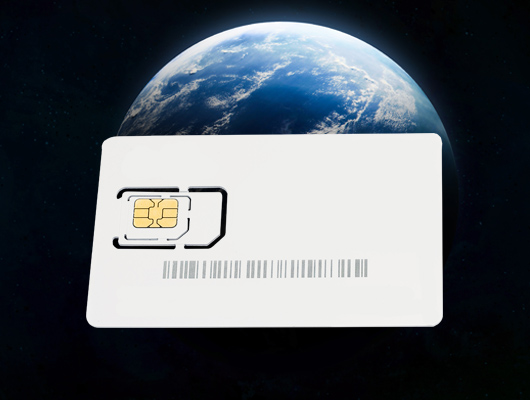 Tramigo IoT SIM
SIM cards designed to be used in IoT hardware solutions on 2G, 3G ,4G, 5G or CAT-M1 networks.

Tramigo IoT SIM provides seamless multi-network and cross-border connectivity.

Our IoT SIM option provides the widest global coverage and the data plan rates have been optimized to be highly competitive across different continents.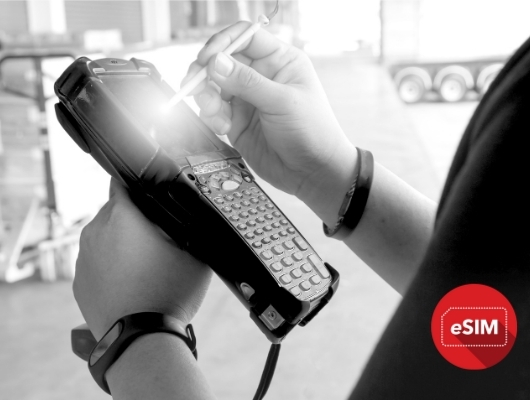 Tramigo OEM eSIM
MFF2 components for OEM manufacturing.

Thanks to Tramigo's pioneering work on MFF2 based vehicle tracking and IoT connectivity in the emerging markets, our MFF2 profile offers widest multi-network global coverage with affordable data plans.

Tramigo MFF2 works in 2G, 3G ,4G, 5G and CAT-M1 networks.



TRAMIGO PRODUCTS
CONTACT US FOR MORE DETAILS ON TRAMIGO TRACKING DEVICES, ACCESSORIES, SOFTWARE AND APPS OR CONNECTIVITY
Tramigo provides complete tracking and fleet management solutions. Tramigo solutions cover everything from best-in-class hardware and accessories, hosting and software, connectivity to training, onboarding and technical support to ensure you are able to get your operations running in no time.

Contact us to get more information and learn how to get started.