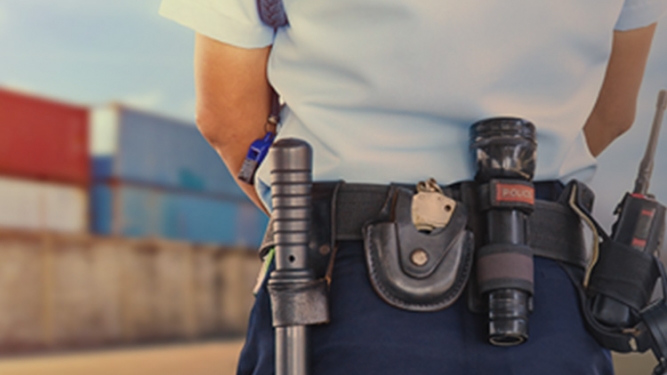 Our manned Guarding Service provide customers with fully-trained, professional Security Guard Services. Whether your requirements are full-time, temporary or for special events our officers are constantly evaluated and monitored to ensure we provide industry leading service levels. On Special Respect we can also provide VIP Protection Services.
TROPAS SECURITY & TECHNOLOGIES also has expertise in provide Service of Guarding of ASSET in TRANSIT, CARGO or CONTAINER Guarding while in Transit. Our Expert  Security Personals will make sure Intact & smooth Delivery of Cargo & Containers even Beyond the Borders of Tanzania Specially to all Neighbouring Countries.
TROPAS SECURITY & TECHNOLOGIES Company's Static guard services include but are not limited to:
Shopping Centres.
Dedicated Foot Patrols.
Gatehouse Operations.
Control Room Operations.
Concierge / Front Desk.
Crowd Control and Event Management.
Loss Prevention.
We have many years' experience in all aspects of Guarding Services. Give one of our security specialists a call to discuss your needs and receive a complimentary no-obligation site specific assessment.
In our addition to our physical manned security guard service, TROPAS SECURITY & TECHNOLOGIES Company provide a mobile patrol service to secure client's premises. 
Our mobile patrols service ensures a client's premises is protected, with our patrol man visiting your site throughout the night to conduct a security check, whether that be ensuring the premises is alarmed & locked up, do a foot patrol of the premises or create a security presence.
TROPAS SECURITY & TECHNOLOGY Company's Security Guards are monitored directly by site inspectors, who visit frequently to ensure presence as well as presentability. Our services include government, commercial, retail, corporate and event security.
We have created a branch structure and presence to make sure that we are close to you, our customer. Currently our operation is limited to Dar es salaam, how ever soon we shall have Guarding Service offered in all major cities of Tanzania and later stage to Kenya.
Most importantly, we understand that our professional guard services represent you the client, which is why we pride ourselves on our security officer's neat appearance, courteous behaviour and professional conduct. We pride ourselves on transparency and accountability throughout.
Our customer relationship programme encourages customers to communicate directly with our management team on an ongoing basis, ensuring a personal, tailored approach to risk management. With 24 hour Running Control Room & Rapid Response we assure you that all your security needs will be taken care of by our team of professionals.
We Welcome You for More Information and Price Quote.