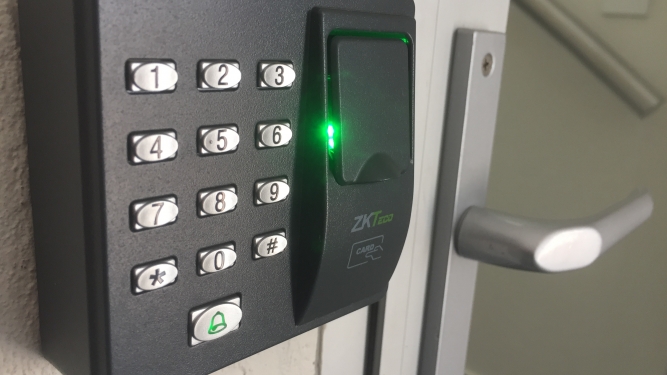 Security is a top priority for businesses of all sizes. If you work with confidential information or expensive equipment, protecting your business's assets is essential to success. Whether you have 10 or 10,000 employees, an access control system can allow or deny access and let your employees go where they need to go. An access control system allows or restricts access to a building, a room or another designated area. It is an electronically powered form of physical security that manages who has access to a location at a particular time.
Who uses Access control?
Health care
Government 
Enterprise
Education
Worship centers 
Small and medium size business
An access control system simplifies security in many ways. So, anyone with security needs can benefit from an access control system. Typically, in a rented office space, the landlord controls access to the building itself, and the tenants manage the access control for their areas.
TROPAS SECURITY & TECHNOLOGIES is Authorised Partner of "ZKTeco", "smart PASS", "ANVIZ" Access control systems. We Welcome You for More Information and Price Quote.