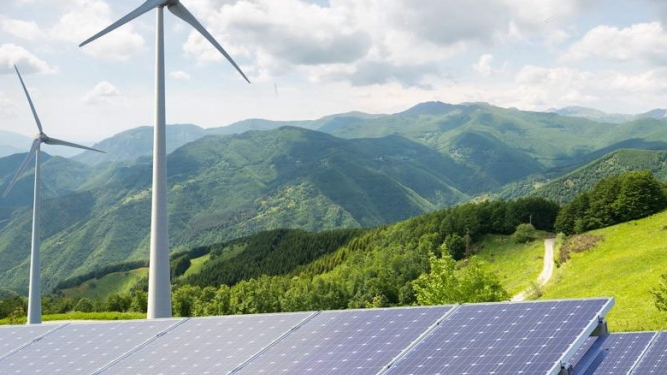 Solar power is the conversion of sunlight into electricity through the use of solar cells, i.e., photovoltaic cells, or the use of concentrated solar power (CSP).
Solar energy systems can be either grid-connected or off-grid:
Grid-Connected Project
Utility-scale grid-connected centralized generation feeds large amounts of electricity into the transmission lines. Similar to conventional energy projects utility scale PV (or CPS) projects are typically located far from areas of high population 
Grid-connected distributed generation sources, such as rooftop solar PV, can provide electricity with little impact on land use. They use existing infrastructure to harness solar energy and can be located in urban areas.
Off-Grid Electrification Projects.
Off-grid electrification projects principally aim to improve electricity access for populations in remote areas that are unlikely to be reached by grid extension within a reasonable time frame. These could be small solar rooftop projects or other small energy projects.
TROPAS SECURITY & TECHNOLOGIES extensive back ground and expertise enable us to offer various Solar Energy solutions for Government Projects of Road, Offices & Schools, Co. also provide solution for House Projects, Small Homes, & for Corporate Clients.
We Welcome You for More Information and Price Quote